The Importance of FREE Money for College
One thing all students can agree on: college is expensive. And all college graduates can agree that student loan repayment can be a source of a lot of stress and frustration. That's why it's so important to find free money for college. There are scholarships out there for every student that can reduce the need for student loans.
Check out this infographic to really understand how important the search for scholarships and grants is. Then, start your search on My Red Kite.
---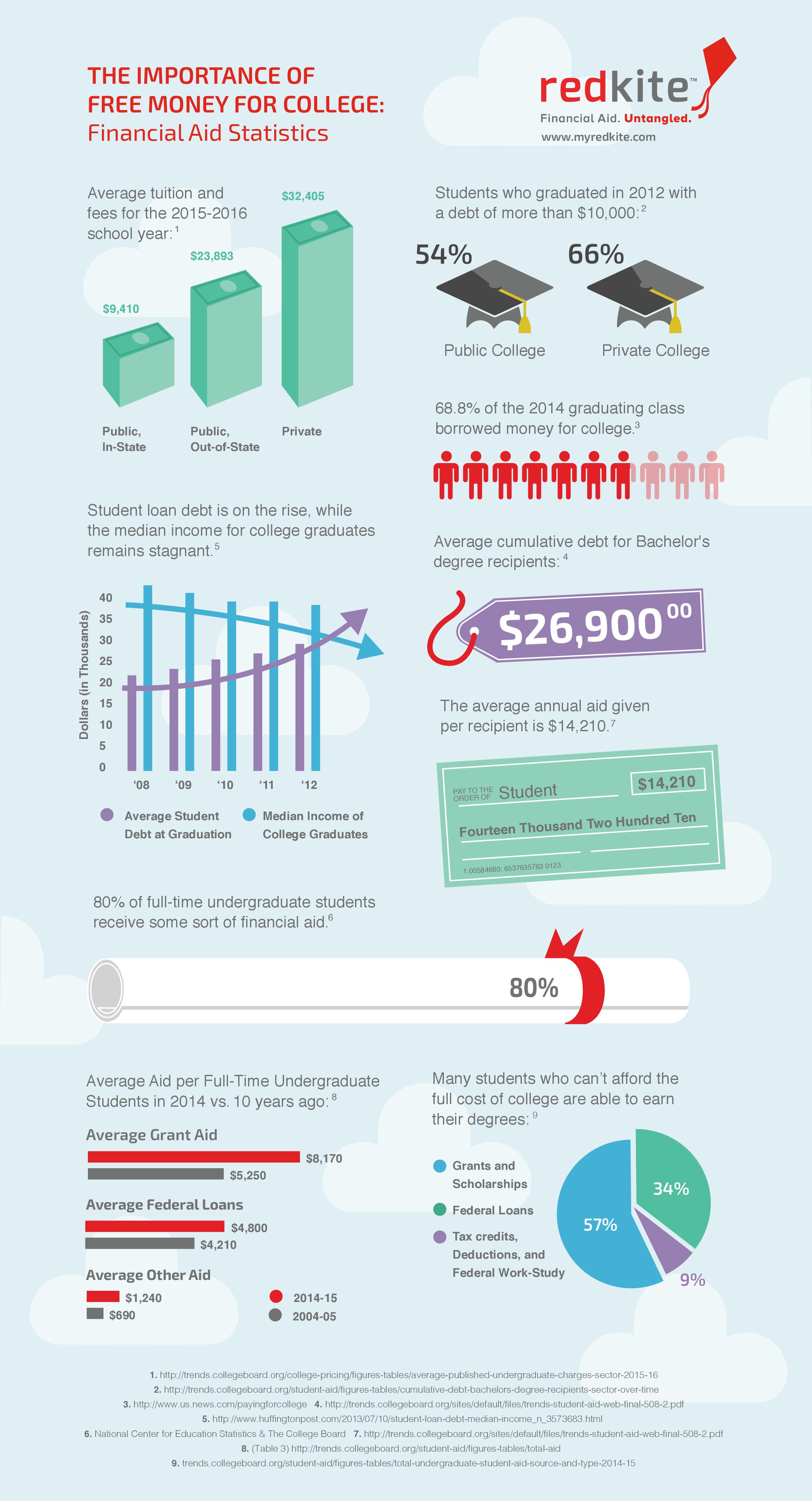 Want to use this infographic on your own site or blog? Just copy and paste the code below!
 <div style="clear:both"><a href=" https://myredkite.com/blog/infographic-financial-aid-statistics/"><img src=" https://myredkite.com/blog/wp-content/uploads/2015/12/Red_Kite_Finaid_Statistics_Infographic.jpg " title="The Importance of FREE Money for College: Financial Aid Statistics Infographic" alt="The Importance of FREE Money for College: Financial Aid Statistics Infographic" border="0" /></a></div><div>Courtesy of: <a href=" https://myredkite.com/blog/infographic-financial-aid-statistics/">My Red Kited</a></div>